Info session on Incentive contract package for renewable energy technologies In Tulkarem
Info session on Incentive contract package for renewable energy technologies, PIPA in cooperation with Energy and natural resources authority and under the patronage of the Governor of Tulkarem H.E. Issam abu Baker and H.E. Abeer OUDEH minister of national economy and the chairwomen of PIPA's board of directors.The info session in line with various informative sessions on available investment incentives in presence of business community and investors along with banks representatives and private sector organizations and municipalities.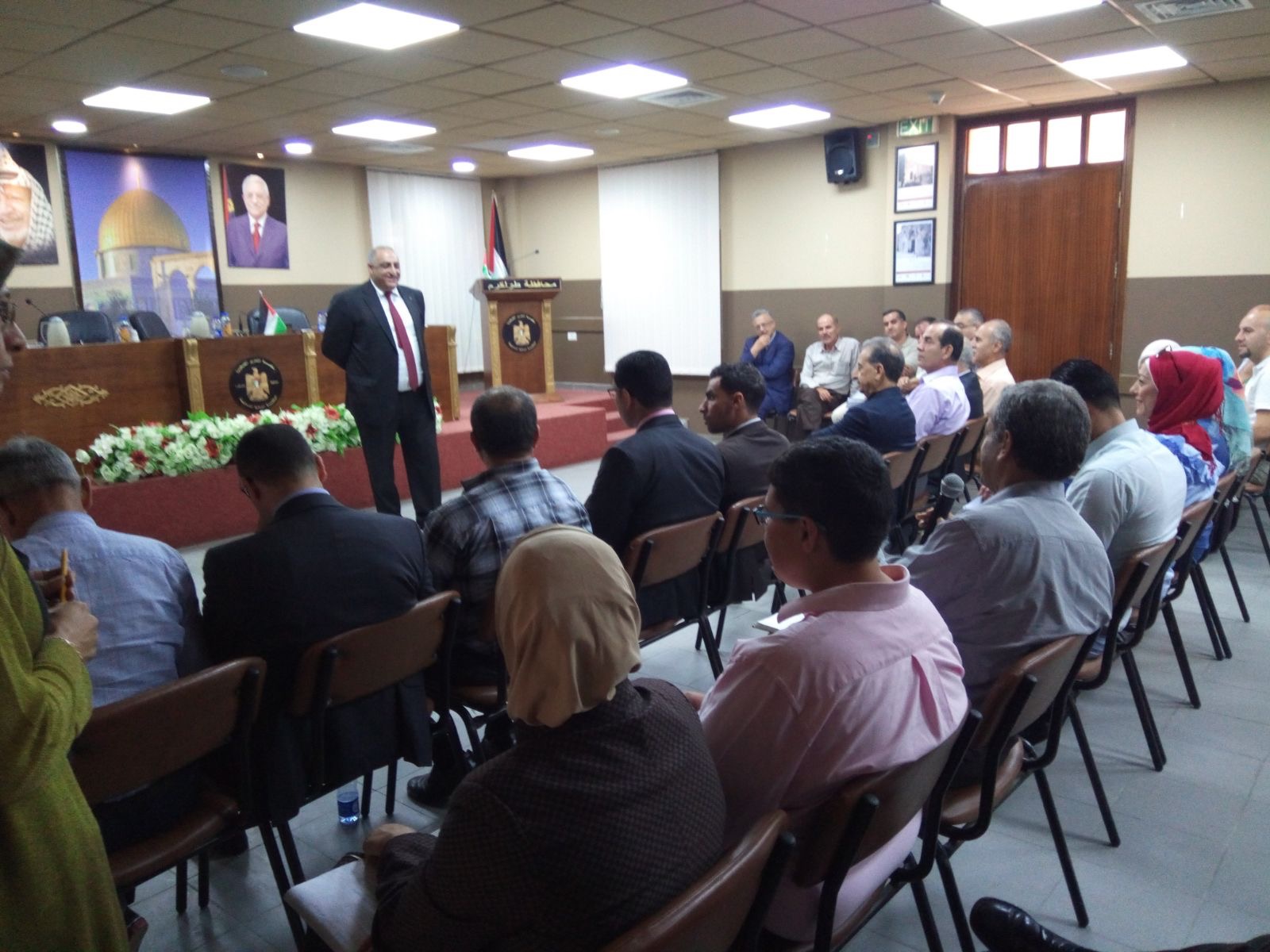 The governor confirmed the importance of this sessions to highlight the incentives packages provided by the government to enhance the investment climate through encouraging the investors to invest in the promising investments in Tulkarem and Palestine, and he announced that the Investment map for Tulkarem will be introduced under the patronage of H.E. Dr. Rami HAMDALLAH the prime minister once finalized and this map prepared in cooperation with line of local organization from public and private sector and in cooperation with the Palestinian Investment Promotion Agency "PIPA". In this session PIPA through its CEO presented the Incentive contract package for renewable energy technologies, and provided an informative session on the sector and the demand and how the tax and non-tax incentives will increases the competitiveness of products and how it will generates jobs and electricity in an attractive model, and called the investors to use the available tools to increase their products competitiveness and to invest on the Utility scale projects as promising business in Palestine. The deputy governor from his side shared the importance of such info sessions to encourage the investors, By the end of the info session an open discussion toke place on the feasibilities and sharing success stories from the governorate, and one of the recommendations was to formulate an awareness committee from the governorate that will take the responsibilities to promote the investment in renewable energy in Tulkarem under the supervision of the governor.