Toward simplifying procedures and waive red tabs, PIPA launch series of awareness campaigns among service providers from public side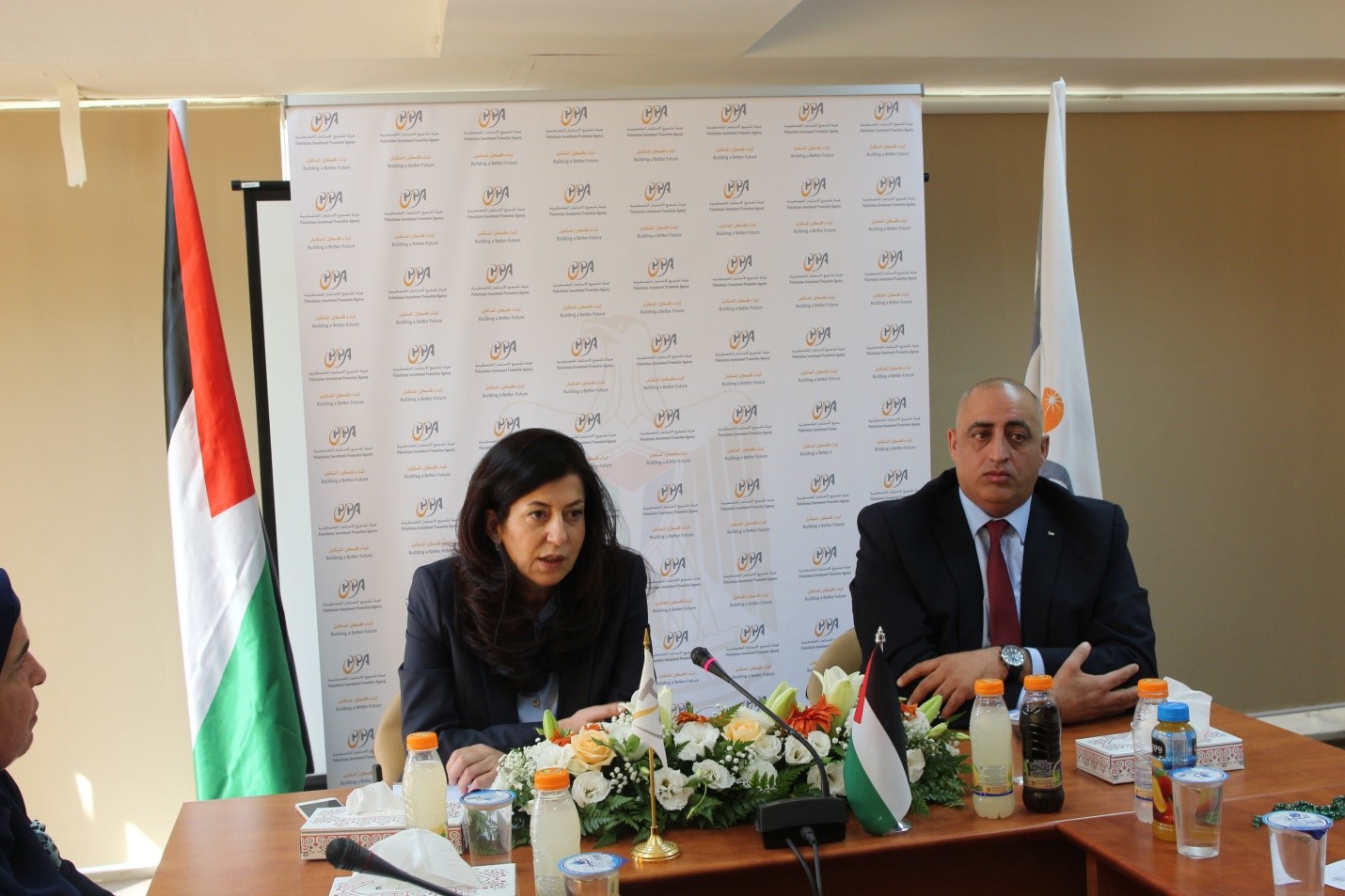 Ramallah Oct 14th, 2018, H.E. Abeer OUDEH Minister of National Economy "MoNE" and the chairperson of PIPA's BoD inauguration the awareness campaigns designed by PIPA that comply with the recommendation of the aftercare survey to advocate among the service providers from the public side, and this workshop targeting the regional offices for MoNE in cooperation with the directorate of industry in the ministry.
The workshop targets MoNE regional staff who deals directly with the potential investors and clients, hence they will be very well equipped to enhance PIPA's national activities to maintain a healthy investment environment through easing the procedures and provide more information to potential clients to make it easier to take the design to invest or expand their investments, and make it easier to collect information on investment behavior and local needs in the governorates and map the potential expats and diaspora.
Within the workshop a detailed presentation provided by PIPA on current services and potential cooperation, and the services includes the incentives and incentives contract packages along with an overview on the commercial trade services to increase Palestinian exports and mapping diaspora and expats.
H.E. OUDEH affirmed within her inauguration speech the necessity of increasing the cooperation among the teams for better serving clients, potential investors and increase the competitiveness of Palestine.